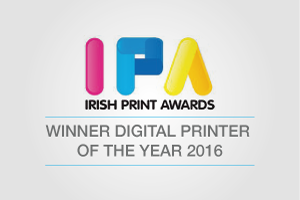 09 Dec

Irish Digital Printer of the Year 2016

NeoGen has just been awarded Digital Printer of the Year in a 'posh' award ceremony at the Irish Print Awards 2016. It's a great achievement for everyone here.. !!

The winning entry was a digitally printed magazine 'Arnotts Spring / Summer Magazine 2016', a full colour glossy 68 page, perfect bound magazine printed and finished overnight entirely in-house for a major launch.. a big accomplishment in its own right!!!

If you'd like a copy of the magazine please contact us with your details and we would be more than happy to organise a copy for you.